Meetings
Our meetings take place on the second Thursday of the month, from September to June. Our typical meeting will feature meeting in the cafe for coffee at 7:00pm, with the talk starting at 7:30pm and a visit to a local pub after the meeting.
We also run a variety of social events. We do not publish all of these on this pages so we recommend you join our mailing list (bottom of the page) or Facebook Group to stay up-to-date.
Venue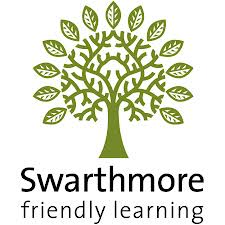 Our events take place at the Swarthmore Education Centre, 3-7 Woodhouse Square, Leeds, LS3 1AD (see map).
You may park for free in the car park of 'The Well' pub in the evenings.
2017 Programme
Event
Location
Thu 12 Jan, 7:00pm
Paganism
Swarthmore Centre
Thu 9 Feb, 7:00pm
Is Democracy Broken?
Swarthmore Centre
Thu 9 Mar, 7:00pm
March event
Swarthmore Centre
Thu 13 Apr, 7:00pm
Debate: How Should Humanists View Gender?
Swarthmore Centre
Thu 11 May, 7:00pm
The Charms of Expressive Theism
Swarthmore Centre
Thu 8 Jun, 7:00pm
AGM + Should Humanism be political?
Swarthmore Centre
Sun 25 Jun, 1:00pm
50th Anniversary Jubilee
TBC
Thu 13 Jul, 7:30pm
Social
All Bar One
Tue 8 Aug, 7:30pm
Social
Cuthbert Brodrick
Thu 14 Sep, 7:00pm
Introduction to Humanism
Swarthmore Centre
Thu 12 Oct, 7:00pm
October event
Swarthmore Centre
Thu 9 Nov, 7:00pm
November event
Swarthmore Centre
Thu 14 Dec, 7:00pm
December event
Swarthmore Centre