Ceremonies
A Humanist ceremony is a wonderful to celebrate an event such as a wedding, naming ceremony, or funeral in a manner that fits with the Humanist world view. Non-religious ceremonies are deeply personal and genuine, because they focus on the here and now, and the people involved.
Here is a video about weddings:
Recommended Celebrants
All of the celebrants recommended below are accredited by the British Humanist Association.
Paul Cummins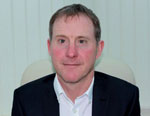 Paul offers funerals. Email. Website.
"I conduct all types of funerals, whether it's a cremation, a burial in a town cemetery, or in a woodland burial ground. I conduct Humanist Funerals in Leeds, and the surrounding areas, although I am willing to travel where practical. I'd be happy to hear from you to discuss what you think you might need, or just to give you more information."
Christine Berrisford
Christine offers weddings and namings. Email. Website.
"The work I do as a Humanist celebrant is wonderful; being able to help people have a truly personal and meaningful wedding ceremony, or celebration to welcome their child is a real privilege and an exciting process to go through with each new couple or family. Each ceremony is written from scratch in close liaison with the client, meaning that every one of them is entirely unique. Please follow the link to my webpage for further info and feel free to contact me for a chat about your ceremony plans."
Bob Bury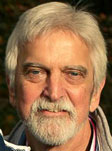 Bob offers funerals. Email. Website.
"I'm a retired NHS radiologist. I keep busy with fishing, hill-walking, beekeeping and looking after our grandchildren. I'm also training in pastoral care with the BHA, with a view to joining the chaplaincy team in the Leeds Teaching Hospitals."
Lisa Bourne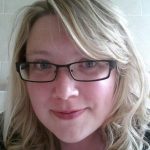 Lisa offers weddings and namings. Email. Website.
"I work with couples and families to create bespoke naming and wedding ceremonies. I wanted to become a celebrant after my son's naming ceremony to make a difference to people's lives and support others to celebrate life's precious moments. Outside of my celebrancy work I enjoy visiting local parks and attractions, browsing bookshops and treating myself to some good food. I am a founding member of LGBTQ Equality Weddings and an endorser of the Mental Health Media Charter. I am a mental health activist and I volunteer as a Time To Change Champion, organising mental health events. Please feel free to contact me with any questions or queries about humanist ceremonies."